click below to link:
Therapeutic Massage Helps With... Chronic Pain, Headaches, Lower Back Pain, Upper Back, Neck Pain, Fibromyalgia, Stress & Tension Relief, Migraines, TMJ, Relaxation & Calmness, Depression, Circulation, Accident Rehabilitation, Post-Op Rehab, High Blood Pressure, Range of Motion, Immune System, Insomnia, Sports Injury, Poor Posture, Allergies, Anxiety, Carpal Tunnel Syndrome, Joint Injury, Autism,
Elderly/Geriatric People, Homebound, Pediatric Clients, Sciatica, Oncology Patients, Stretching for Flexibility.
Massage Benefits Section


Natural Products for Personal Care, the Home, and More - Mountainside-Diversified.Com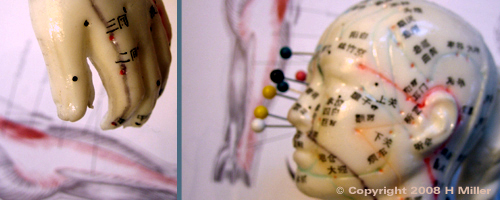 Massage Abstracts / Studies
Index of Scientific Studies proving the efficacy
and effectiveness of Therapeutic Massage
as a healing modality.
Massage Debunkers Debunked!
Some skeptics attempt to debunk
Massage Therapy as a effective treatment.
Here such arguments are addressed.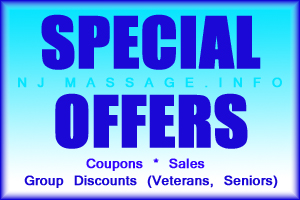 In-Home Massage Services in NJ & NYC: Massage Modalities Offered
Whether It's 'In-Home Massage' Or On-Site Mobile Massage At Another Location, All Therapeutic Modalities Offered Are Always Available To Clients at the SAME PRICE.*
*With the sole exception of Hot Stone Massage, which does incur an additional fee.
What sets Mountainside On-Site Massage Therapy™ apart is our level of sincerity and dedication to the art and science of Therapeutic Massage, knowing that Evidence-based Massage Therapy studies support anecdotal accounts that Massage Therapy can help with a wide range of issues. Owned and operated by Massage Therapists, we only hire other therapists who are highly skilled, intuitive, knowledgeable, and compassionate.
This page details the services we offer, below.

There are four Types of Sessions: In-home or Hotel Table Massage, Chair Massage for Parties and Events, Corporate In-Office Chair Massage, and Spa Parties

Format of Session: 4-Hand, Couples, or Individual massage

Specific Populations: pediatric, geriatric, prenatal, postnatal, sports, oncology, autism

Massage Modalities: Swedish, Stretch Therapy, Deep Tissue, craniosacral, myofascial, neuromuscular, trigger point therapy, massage facelifts, hot stone, Reiki, reflexology, "energy work," and Shiatsu.
We are experienced Massage Therapists, committed to helping others. During a session of Therapeutic Massage, we will concentrate on areas that require more time, rather than just doing a 'standard' routine that's identical for all clients. We listen to your feedback; it's YOUR session, after all. For us, it's about trying to earn a living helping others, not finding a niche to focus a startup in because it seems lucrative!
Our approach is strictly Evidence-Based Therapeutic Massage. We do a full Health Intake, as required, and consider each client's health issues individually. We do also offer modalities that are not considered valid and/or tested within the present realm of scientific inquiry, such as energy work and Reiki. This is because such modalities have been helpful to many clients, even if the modality's efficacy is not yet supported by scientific study, or if the mechanism of action is unknown or may differ from the means proposed.
SUPER stress-relieving focused scalp, neck, shoulders, and facial massage sessions also available. Sessions may be booked for one hour, 90 minutes, 2 hours, or longer.
Whether working together doing 4-Hand Therapeutic Massage at a hotel, or working side-by-side doing In Home Couples Massage or a Sweet 16 Event Massage, our Massage Therapists draw upon a number of useful, time-tested techniques and styles from around the world. Likewise, it doesn't matter whether we are performing a Couples Massage, an In Home Massage, a Corporate Massage, or an Event Massage, any and all techniques and modalities are ALWAYS available to the client.
New scientific studies appear weekly, authored by researchers attempting to find out more about Massage Therapy, a practice spanning back into dark antiquity. It appears that in time, more and more studies will confirm what humanity has intuitively known from the beginning of time: Massage helps.
Unlike others, Mountainside On-Site Massage Therapy charges one price for treatment, whether it's an hour of deep tissue, an hour of Shiatsu, or an hour of deep tissue, Shiatsu, and Trigger Point Therapy combined. Note how our competitors suggest that they also do individualized sessions. How can this be so when they charge different rates for different sorts of massage therapy? How would they price the third type of hourly session mentioned above? (The truth is, it sounds good to say that, and some are more concerned with sounding good than being truthful.)
A session of Corporate or Event Chair Massage does not require the client to disrobe or lie in a prone or supine position on a massage table, rather s/he sits upright, leaning forward, almost like riding on a motorcycle. For Mountainside On-Site Massage Therapy's™ In-Home Massage service, that's usually performed with the client draped under a sheet, either fully clothed, unclothed, or wearing undergarments only, lying on a portable massage table.
Most clients opt to wear undergarments only, and have the therapist use massage oil during the session. (We use hypo-allergenic Jojoba oil, Almond Oil, Sesame Oil, Coconut Oil, Organic baby Lotion, or other high quality oils.) The oil results in a different sort of massage, as the therapist is able to perform gliding motions with greater ease. Additionally, aromatherapy Certified Organic essential oils may be added to the carrier oil, if the client wishes, and the therapist uses Essential Oils. (see Aromatherapy Massage - click to link)
During a typical In Home Massage, as well as a Hotel Massage, the part of the body being worked on is the only part remaining uncovered. The rest of the person remains draped at all times. In contrast, sessions at parties, or others situations where clients often receive shorter duration massage such as Workplace Massage, are performed with clients undraped but fully clothed and consequently, without any massage oil (such oils easily ruin clothing).
We do not do sessions with unclothed, undraped clients. (This is New Jersey, not Europe.)
Specializing in Neck & Back Pain, Stress & Tension Relief, Migraines & Headaches, Athletic Training, TMJ, Relaxation & Calmness, Sports Injury, Fibromyalgia, Myofascial Pain Syndrome, Chronic Pain Relief
Unless a client specifically requests that a massage be performed in a certain manner or utilizing a certain technique, a typical session will often include elements derived from all of different modalities cited below:
What is On-Demand Massage? Massage On Demand refers to on-site Therapeutic Massage services that may be booked either online, by phone, or via app, often with short notice. The therapist travels to the client's location. THis is like other on-demand services, in that services are rendered in minimal time.
Types Of Sessions:
What is In-Home Massage? In-Home Massage refers to a Licensed Massage Therapist performing Therapeutic Massage in the home. Only about eight feet by four feet is required for the portable massage table, and so this may be done in any size home. Generally, oil is used. This may be for a single person, a couple, or 4-hand for one.
What is a Hotel Massage? A Hotel Massage simply refers to a massage session done in a hotel room or suite. The LMT travels to the hotel, sets up a portable table, and provides a session on a portable massage table for one person, a couple, or two therapists working on one person, also know as 4-hand massage. Oil is generally used.
What is a Kids Spa Party? Kids Spa Parties involve providing children of all ages, from toddlers to teens, most often girls, with spa services such as pediatric massage; facials with scalp massage; hair styling with beads, braids, hair chalk, curling, and fairy hair; manicures with nail art; and pedicures with a foot soak. There are also health and beauty-related crafts for the participants. Decorations are set up so that the space is transformed into a spa. Kids Spa Parties are usually done in-home, at a hotel, or in another space like a community center, building common room, or even a commercial space.
What is Chair Massage? Chair Massage is frequently performed at events or in offices, with clients fully clothed, sitting on a portable Massage Chair, leaning forward, head resting in a facerest, while the Massage Therapist focuses on the neck, shoulders, back, arms, and hands, all without any massage oils or lotion.
In just five or ten minutes, participants feel better! Unbelievable as it seems, studies show workers actually benefit from regularly scheduled sessions of workplace chair massage, even if the sessions are brief. Corporate Massage is often employed for regularly scheduled Wellness Programs, Employee Appreciation, and Health Fairs.
For parties and events, Chair Massage is wonderful for helping guests relax and have a good time. It's appropriate for everything from birthdays to ladies' night out, from bachelorette parties to bridal and baby showers. Of course, don't forget Super Bowl parties.
Different Formats of Sessions:
What is 4-Hand Massage? 4-hand massage refers to a massage session with two therapists working on one person. This may be applied to any population. Generally, this is for table massage.
What is Couples Massage? Couples massage refers to a massage session with two massage recipients lying side-by-side, on portable massage tables or shiatsu mats, both receiving a massage from a different Massage Therapist at the same time.
What is Individual Massage? Individual Massage refers to the traditional configuration of one therapist/one patient. This type of massage is most often performed on a portable table,or Shiatsu mat, in the home, or at a hotel. This is also how Chair Massage is done.
Populations Receiving Therapeutic Massage:
What is Pre-Natal Massage? Massage for pregnant women is a massage modality helps relieve some of the bodily and emotional stress associated with pregnancy, and has been proven in studies to be safe and effective, indicated for non-complication pregnancies. Specifically, areas addressed include sciatica, lower back pain, leg and foot circulation and pain.
What is Postnatal Massage? Postnatal Massage has been traditionally practiced on every continent, and is considered essential in various cultures. In India, the postpartum woman receive "Jaapa", or Therapeutic massage at home, practiced by MaliShwali. This modality helps restore the body, and specifically the tummy, to its pre-birth form. Postpartum massage can also help with circulation, as well as pain issues, helping with the lower back, buttocks, sacrum, still sore from the pregnancy, and upper back pain from breastfeeding in awkward positions for so much time. Therapeutic Massage can help increase breast milk production, by stepping up oxytocin and serotonin levels in the brain. This modality also helps with postpartun depression.
What is Massage for Children? What is Pediatric Massage? Are the two the same thing? Massage for Children, or Pediatric Massage, is massage that is performed on children from the age of infant to young adult, and is appropriate for healthy kids, children with issues, and child-athletes, and has been pioneered, studied, and popularized, by Tina Allen. Kids get stressed, although we often consider childhood to be a stress-free time in life. Stressors include tension from schoolwork, long hours, athletic and sports training, social issues, and more. Injuries from sports are addressed, as well as general de-stressing. A CPMT (Certified Pediatric Massage Therapist) is trained to work with this specific population, and may even have further specializations, such as working with Autistic Children, working with Infants, working with Kids with CP, and more.
Pediatric Massage has been shown in numerous studies to be of benefit to kids in many ways. Some children's parents seek massage for their child so they can de-stress from school and a hectic lifestyle. Other children have medical issues. And another group of kids is child-athletes, very serious competitors or performers who take their sport or art seriously, and essentially receive Pediatric Sports Massage.
What is Geriatric Massage? Can Geriatric Massage be performed at a Hospice or Nursing Home?
Geriatric Massage helps elderly people feel better by providing much-needed touch to patients, helping alleviate depression, increasing immunity, and bettering quality of life. Elderly people seem happy to know someone cares enough about them to help them feel better.
Massage for the Elderly may be performed at home, in the hospital, in hospice, or at a nursing home. The patient need not be able to get out of bed or their wheelchair, if wheelchair-bound, as Geriatric LMTs know how to work specifically with this population.
What is Sports Massage? Sports Massage involves the stretching of the muscles, as well as massage, using a diverse blend of modalities and techniques, with a focus on helping key muscle groups in use during sports training and performance.
Sports Massage may be practiced at home, at the training center, or before, during, or after a game or performance. With Sports Massage, timing is everything: A massage before a dance performance isn't going to be done for the same reasons as a massage after; before you want to loosen up and get ready mentally and emotionally, and after, the massage is focused on recovery, relaxation, and any injuries.
What is Oncology Massage? Is Oncology Massage safe?
Oncology Massage is more than just end-of-life gentle touch compassion, it also helps cancer patients with many issues, according to current research. Therapists must be specially Certified in this modality.
Oncology Massage was once discouraged, however, that was based on medical superstition, not well-supported study. Research now shows that the idea that Oncology Massage spreads cancer in the patient's body to be without any basis.
Massage Modalities or Techniques
What is Stretch Therapy? Stretch Therapy, developed in the 1990s, covers a variety of techniques and systems of assisted stretching. Stretch Therapy may be administered by itself, or along with Therapeutic Massage. Right now, it's super-popular! It's great for athletes, and is nearly always a component of Sports Massage.
Some more reputable brands include Stretch to Win, Stretching USA, and Fit To Stretch. The more common certifications include AIS, PIR, PNF, and Thai. We travel to your home, hotel, sports venue, or event.
What is Swedish Massage? The Swedish Massage technique, developed in the eighteenth century by Per Henrik Ling, a Swedish doctor, involves using long, fluid movement, which many clients find relaxing and deeply comforting. Swedish massage aims to increase the flow of blood and lymph, releasing trapped toxins in muscles, and rejuvenating the muscle by bringing in fresh oxygen with increased circulation. This helps eliminate lactic acid and other wastes from muscles, speeding recovery from workouts and stress. The technique also involves stretching the tendons, muscles, and ligaments.
There are six basic strokes: friction, tapotement, compression, vibration, effleurage (French: 'to skim') , petrissage (French: to knead) Clinical studies have proven Swedish Massage to be effective in helping to reduce pain and joint stiffness, and improve function in clients suffering from these symptoms.
Many derivative systems have been developed based on Swedish Massage. Pressure may be light or firm; many people seek 'firm' Swedish, and instead mistakenly refer to it as Deep Tissue Massage.
What is Deep Tissue Massage? Deep tissue work involves utilizing more pressure, and working the muscles deeper, as well as working deeper muscles under other muscle groups. Underlying layers of the soft tissue, including tendons, ligaments, and fascial tissue (connective tissue) are the focus of a deep tissue massage.
The fascia is found in all parts of the body, enveloping and actually penetrating bones, nerves, muscles, blood vessels, and organs. Our fascial tissue is the non-bone substance that helps give us shape, support, and protection of internal organs.
Past injury, including chronically tight muscles induced simply by stress, often cause dense, hard bands of called adhesions to form in fascial tissue, muscles, tendons, and ligaments. Clients with longstanding complaints of chronic tension and contraction often benefit from deep tissue work.
The classic 'knots' in the upper back are often the result of longstanding stress, and therefore the deeper layers of tissue have become rigid and perpetually contracted. Deep tissue work seeks to help relieve the pain and tension caused by tight muscles and other tissues, by addressing underlying adhesions in deeper layers of soft tissue.
What is Shiatsu? Shiatsu is a massage technique imported from Japan, where it has been practiced as a traditional hands-on therapy for countless generations. Modern adaptations incorporate concepts derived from Chinese Medicine, as well as current medical research and theory. This modality is an entire form of treatment, in and of itself.
"Shiatsu technique refers to the use of fingers and palm of one's hand to apply pressure to particular sections on the surface of the body for the purpose of correcting the imbalances of the body, and for maintaining and promoting health. It is also a method contributing to the healing of specific illnesses."
—December 1957: Statement made by the medical department of the Ministry of Welfare of Japan. (Currently known as the 'Ministry of Health, Labor and Welfare').
The concept of 'Diagnosis and Therapy Combined" is key in Shiatsu, meaning that therapy may commence without a formal or previous diagnosis, and that the practitioner may learn in what manner the client may best be helped, by paying careful attention to tightness and other feedback from the client's muscles, fascia, joints, tendons, and ligaments. The client is treated as a whole, a concept now well established even within Western Medicine.
What is Trigger Point Therapy? The Trigger Point Therapy technique deals with applying light, medium, and deep pressure to areas within, and around muscles called trigger, or pressure, points. Trigger points often refer pain and discomfort sensations to other parts of the body, internally as well as externally. This means that a client may feel pain in the thigh, yet the trigger point in the lower back may actually be the source of the pain.
More importantly, perhaps, than dealing with referred pain sensations, trigger point therapy helps deal with underlying muscular and bodily conditions, by easing tension at key junctures. This works well for clients with Fibromyalgia, MPS (Myofascial Pain Syndrome) and other similar conditions. This techniques was developed by Dr. Janet G. Trabvell, physician to former president John F Kennedy. This therapy is also helpful for easing pain and constant contraction caused by TMJ.
What is Reflexology? While a Reflexologist is a member of a separate discipline and is licensed and regulated as such, there is a type of massage with the same name. Reflexology Massage refers to dealing with a focused area of the body, and is based on the concept that all areas of the body have pressure point and 'meridians', or lines, that connect the various parts of the body; within the microcosm is the macrocosm. Therefore, by working on a single area, for example the foot, the reflexology massage practitioner may address issues beyond the foot itself.
This system is based on the Chinese systems of healing and growth developed ages ago, including Chi Kung.
What is Energy Work? 'Energy Work' is not actually Massage, as extremely light pressure is used, and none of the movements that encompass massage are ever employed. It is a hands-on modality, but "distance healing" by prayer and "good vibes" are included in this grouping, so touching the recipient of care is not imperative. There are many systems of energy work, from Therapeutic Touch (practiced by many nurses), to Chi Kung Massage, to Reiki, to therapists of faith incorporating unseen prayer, all the way to Atheistic therapists feeling "good vibes" toward the client. Practitioners may actively "move" energy, while others may simply pray to G-d and be still and silent. Energy work, in essence, may always be present, or at least should be, on some level, when helping others, in any way.
What is Reiki? Reiki is a system of hands-on healing that was developed/discovered by Mikao Usui after three weeks of uninterrupted fasting and meditation on revered Mount Kurama, in Japan. Reiki refers to universal life energy, much like the 'chi' energy referred to in Chinese healing systems, 'Prana' of Hindu systems of religion and healing, and even the notion of 'the Force' explored in George Lucas' classic science fiction Star Wars film series.
A form of complementary therapy, and not massage therapy by precise definition, Reiki involves channeling 'healing energy, prana, spirit, or chi' into the client. This is done with hands placed flat, palms down, as in the traditional 'laying of the hands'. Practitioners often also conscious use these techniques to channel energy while performing other forms of massage on the client.
Kirlian high-voltage photography has demonstrated that a person practicing such 'energetic therapies' is, in fact, able to induce changes to the resistance and amount of 'energy' flowing from their hands. What this means, at this point, is debatable, however, it is quite clear that something is actually happening, and positive results claimed are not simply placebo effect, but may actually involve some form of yet unknown healing. Before skeptics spit out their coffee, consider that when a person is kind and helpful to another, both parties' chemical balance of the brain is altered for the better, circulation and breathing may be affected positively, and other observable, measurable changes occur that, in and of themselves, bring healing.
What is Hot Stone Massage? During a Hot stone massage, the Massage Therapist places hot stones on your back, and sometimes legs and even arms, which help loosen muscles, and improve local blood flow. The set of stones is often comprised of a range of sizes, and the larger ones retain heat like a radiator. The moist warmth feels amazing; the stones are usually soaked in warm water. Having stones along the back most definitely alters the manner in which the therapist may work. Deep tissue massage may be aided by the use of heat radiated by the warmed stones. Hot Stone Massage is considered is one of the most relaxing modalities, most agree, in the hands of a competent LMT.
:Some therapists also use the stones to massage the client, either replacing their hands during that session, or using the stones as a supplemental implement at various times, for certain muscle groups. Believe it or not, Hot Stone Massage is a tradition that goes back to almost every one of our pre-modern cultures. The key with this modality is to find an attentive and skilled practitioner. Keeping track of the stones, while doing a massage session, can be quite a multitasking endeavor, reminiscent of the arcade game Tapper.
What is CBD Massage? CBD Massage is Therapeutic Massage performed with CBD-infused massage oil applied to the client's body. A CBD Massage may be performed using any other modality, from Swedish Massage to deep tissue, or any other technique that involves the application of oil to the skin. It'salso reportedly great for the skin, and has antioxidant qualities as well.
CBD, or cannabidiol, is a legal, non-intoxicating cannabinoid from the hemp plant, and has been shown to hold promise for helping with numerous issues. CBD has been studied as a safe way to help with anxiety, stress, inflammation, and sore muscles.
What is Craniosacral Therapy? Craniosacral Therapy is a system formulated by physician William Sutherland, D.O. in the early twentieth century, and is now associated with Dr. John Upledger and his famed Upledger Institute. This treatment is often described as profoundly relaxing.
By applying subtle pressure to the spinal and cranial bones, the practitioner helps to 'bring the nervous system into harmony', dissolving stress and strain. This modality addresses past traumas to the body, including generalized nervous tension. This system is often used for easing neck and back pain, chronic pain, mental stress, migraines and other headaches, TMJ Syndrome, and fibromyalgia
The cerebrospinal fluid flow fluctuates rhythmically, and may be balanced by the Craniosacral Therapy practitioner. The mobility of the intra-cranial and intra-spinal dural membranes, cranial bones, and sacrum are all addressed, using extremely light pressure, usually about the weight of a coin.
Doctor Sutherland had had the privilege of studying with the founder of osteopathy, Andrew Taylor Still. Sutherland proposed that the sutures on the cranial bones were actually not fused, but rather able to move. Sutherland observed that the sutures were, "...beveled, like the gills of a fish, indicating articular mobility for a respiratory mechanism."
This concept ran counter to the idea of his day, as most doctors and researchers thought that the bones of the skull did not move in any manner. According to Sutherland's findings, the dural membranes, which are a layer of the meninges, the membranes enveloping the central nervous system, act to guide the motion of cranial movement, allowing a sort of wave motion of contraction and expansion to occur. The nervous system was found to be mobile, and not fixed.
What is Myofascial Release? Myofascial Release is an extremely light pressure modality focused on helping the body's fascia to become more fluid and less constricted. The fascial system cover the body like an inner wet suit under the skin, and is affected, and can affect, everything in the body.
Myofascial Technique is specifically designed to gently stretch the fascia, releasing the binding between fascia, integument, and muscles. This helps eliminate long-standing conditions caused by scarring and past injury to the body. Myofasical Release technique began from both Physical Therapy and Structural Integration techniques, the first complete system created by Michael Leahy.
What is Neuromuscular Therapy? Neuromuscular Therapy is a deep tissue modality is a form of massage used to help clients with pain issues. By noting the client's posture and bodily position at rest, the practitioner then addresses any perceived abnormalities by site specific, trigger point, and systematic massage work. This system was developed by Dr. Stanley Leif, in 1934.
What is a Massage Facelift? Does it cause raccoon eyes? A Massage Facelift involves no actual surgery, unlike the more common medical procedure with the same name. A massage facelift is essentially a focused neck, scalp, and facial massage. The emphasis here is to help relax and tone the skin and underlying tissues, as the underlying muscles and connective tissues form a scaffolding upon which the skin is anchored.
While the effects are in no way comparable to the instantaneous, fast-change Medical 'facelift' procedure, after even one session many clients claim to see some improvement. A very detailed and focused massage of all the key facial muscles and trigger points helps take years off the client's appearance in only a short time, while helping provide a deep level of relaxation, perhaps unparalleled.
Of course, there are no Raccoon Eyes to deal with afterwards.
Please click on the '@ Contact Us' button at bottom-left to access our inquiry form, or use the button at the top of this page. Feel free to also call us at 877 480 8038 for more information or to book an appointment.
Cash, PayPal, CashApp, GooglePay, Credit Cards, and Gift Certificates accepted. Insurance plans accepted: County / Municipal Health Care Plans (NJ), Independent Health Flex Fit, Preferred Care, No-Fault with Authorization
Note: We offer *strictly* therapeutic massage therapy. We do *NOT* offer as€nsual u'massage', in any form.