click below to link:
Therapeutic Massage Helps With... Chronic Pain, Headaches, Lower Back Pain, Upper Back, Neck Pain, Fibromyalgia, Stress & Tension Relief, Migraines, TMJ, Relaxation & Calmness, Depression, Circulation, Accident Rehabilitation, Post-Op Rehab, High Blood Pressure, Range of Motion, Immune System, Insomnia, Sports Injury, Poor Posture, Allergies, Anxiety, Carpal Tunnel Syndrome, Joint Injury, Autism,
Elderly/Geriatric People, Homebound, Pediatric Clients, Sciatica, Oncology Patients, Stretching for Flexibility.
Massage Benefits Section


Natural Products for Personal Care, the Home, and More - Mountainside-Diversified.Com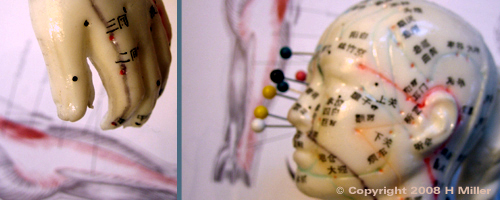 Massage Abstracts / Studies
Index of Scientific Studies proving the efficacy
and effectiveness of Therapeutic Massage
as a healing modality.
Massage Debunkers Debunked!
Some skeptics attempt to debunk
Massage Therapy as a effective treatment.
Here such arguments are addressed.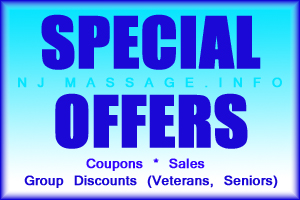 CBD Massage In New Jersey (At Your Home)
What is CBD Massage?
CBD Massage in New Jersey by Mountainside On-Site Massage Therapy is available by appointment at your location. This is our newest offering, and we've chosen to include this service because CBD has been found, anecdotally, to be a great help to many people in various ways. Best of all, CBD is now completely legal, thanks to the 2018 Farm Bill, bringing the healing power of hemp and CBD to Americans everywhere.
The way it works is like this: 99.9% pure CBD isolate extracted with CO2 from organically grown hemp, lab tested for purity and strength and supplied by Chillaxd™, is added by your massage therapist to the oil used during your session.
And so, the CBD is applied dermally. The amount added is precise; there is no guessing involved: Each session promises 250 milligrams, or 500 milligrans, of CBD in the massage oil applied to your skin. Our massage therapists performing this service use pure, cold-pressed oils such as sweet almond, coconut, or sesame.
The massage that you receive with this CBD-infused oil is then performed utilizing integrated modalities, and so you can have a session that includes expertly administered Swedish, deep tissue, myofascial, and other expertly administered techniques, while enjoying all the benefits of CBD.
CBD helps relax the muscles. So, during a CBD massage, you will have the added benefit of this effect, compounded with a skillfully performed session by Mountainside On-Site Massage's top-rated therapists. The effect of an incredible massage and the application of CBD are synergistic; it's unlike anything you've ever experienced.
Massage oil infused with CBD also helps with both chronic pain and inflammation, as it's a natural analgesic. That includes help with arthritis, back pain, and any other body pain you may be suffering from. It helps with contractures; it helps muscle soreness. Even extremely tight muscles begin to relax. Cannabidiol also well-known as a remedy for childhood epilepsy, and has even been used to help with autism. CBD has also been found to be as effective as amisulpride in treating psychotic symptoms. It's also been shown to offer neuroprotective properties. In other words, research is proving that the benefits are quite real, numerous diverse positive effects that make CBD seem like a wonder molecule.
A CBD massage can also help to alleviate stress and anxiety, including social anxiety and PTSD, exerting both an antidepressant and anxiolytic (anti-anxiety) effect. While our hand-chosen massage therapists already excel at helping clients overcome stress, CBD is well known for inducing a calm, soothing state of mind. This can greatly improve the mood, and help you get past emotional issues that have become long-standing sources of funk and inertia. While even traditional massage without CBD can help you get a fresh start, CBD will help this process along, without a doubt.
There are even other adjuncts we can add to your massage oil, such as essential oils including arnica and chamomile. These plant-based oils can make your session even more relaxing. Experiment and see for yourself why this is the new top trend in Massage Therapy.
Grape-Ape-Cannabis-Image-Credit-Shad0w-H0und.License-By-CC-3.0-750px.jpg
CBD, or cannabidiol, is not at all the same as delta-9-THC, the chemical in marijuana responsible for its "high." Marijuana and hemp are both forms of the cannabis plant, but differ significantly in cannabinoid profiles. And so, sometimes you will find a CBD massage referred to as a cannabis massage, however, please note that a cannabis massage may also refer to a massage utilizing THC.)
While "drug marihuana" was bred for high THC, hemp was selected over generations for nutritious plump hemp seeds, rich in oil high in EFAs (essential fatty avicds), as well as source of complete proteins and necessary fiber. The hemp plant also brings us textile fiber, and other non-drug uses, like hempcrete and other building materials.
A THC massage is only available in states where medical or recreational marijuana is legal, of course. (We do not offer this service.) Even though CBD is non-intoxicating and will not get you high, CBD has been found to be beneficial in a number of ways. Our bodies' endocannabinoid system extends to the skin, and so CBD binds to these receptors when applied cutaneously. The effects are numerous and completely positive.
Please click on the '@ Contact Us' button at bottom-left to access our inquiry form, or use the button at the top of this page. Feel free to also call us at 877 480 8038 for more information or to book an appointment.
Cash, PayPal, CashApp, GooglePay, Credit Cards, and Gift Certificates accepted. Insurance plans accepted: County / Municipal Health Care Plans (NJ), Independent Health Flex Fit, Preferred Care, No-Fault with Authorization
Note: We offer *strictly* therapeutic massage therapy. We do *NOT* offer as€nsual u'massage', in any form.