click below to link:
Therapeutic Massage Helps With... Chronic Pain, Headaches, Lower Back Pain, Upper Back, Neck Pain, Fibromyalgia, Stress & Tension Relief, Migraines, TMJ, Relaxation & Calmness, Depression, Circulation, Accident Rehabilitation, Post-Op Rehab, High Blood Pressure, Range of Motion, Immune System, Insomnia, Sports Injury, Poor Posture, Allergies, Anxiety, Carpal Tunnel Syndrome, Joint Injury, Autism,
Elderly/Geriatric People, Homebound, Pediatric Clients, Sciatica, Oncology Patients, Stretching for Flexibility.
Massage Benefits Section


Natural Products for Personal Care, the Home, and More - Mountainside-Diversified.Com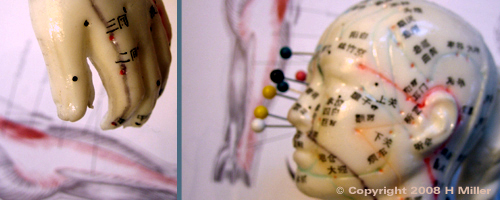 Massage Abstracts / Studies
Index of Scientific Studies proving the efficacy
and effectiveness of Therapeutic Massage
as a healing modality.
Massage Debunkers Debunked!
Some skeptics attempt to debunk
Massage Therapy as a effective treatment.
Here such arguments are addressed.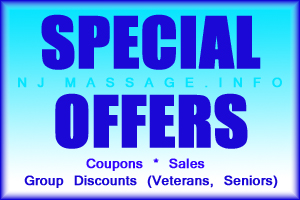 ">
Mobile Oncology Massage in NJ or NYC. At Home. In Hospice. Or, at your loved one's assisted-living facility.

Oncology Massage
Massage For Oncology Patients At Home, Hospice, or Assisted-Living Facility in Central and Northern New Jersey and NYC.
Oncology Massage provides compassionate touch to patients, helping with nausea, depression, fatigue, and pain. Even when family members are there to care, Therapeutic Massage has its place. We encourage family members to touch, hold hands, and even massage their family member who's become an oncology patient; this helps in so many ways, besides keeping the person feeling connected.
Mountainside On-Site Massage Therapy provides trained and Certified Licensed Massage Therapists to the homes, hospices, assisted-living facilities,and nursing homes of oncology patients, throughout the state of New Jersey, along with New York City. Our Oncology LMTs are trained to deal with the specifics of working with this population, and have been educated on the topic of Oncology Massage, earning a Certificate.
Generally, Massage for Cancer patients is gentle and soft, though the client may instruct the therapist otherwise, and deliver a deeper session. The LMT and the patient will work together to establish what is most helpful: what modalities and at what pressure. Our Oncology Massage Massage Therapists know that their patients are not at their strongest, and perform their massage sessions accordingly.
Our carefully selected, hand-chosen Oncology Therapists are well versed in side-effects and issues such as infection, surgeries, chemotherapy side effects, radiotion therapy side effects, transplants and immune modulation, lymphedema, and reduced mental and/or physical function associated with the condition or anything related.
The therapists also know that every kind of cancer is different, and sometimes present various difficulties among different people. No broad-brush technquqe works here; our Oncology LMTs tailor-suit their sessions, as they would for any cleint, but with specific attention to the symptomology and facts of each patient.
And, we come to your relative's location, where ever that may be. Our Mobile Oncology Massage Therapists travel to their location, at the time that works best for your relative's schedule, considering other medical interventions, as well as their own daily routines. They bring a portable table, if needed. If the patient cannot get out of bed, that's fine. If they wish to have the session performed on a Massage Chair, that's fine as well. We are flexible and work to make things easier for all involved.
According to the AMTA (American Massage Therapy Assicoation), https://www.amtamassage.org/articles/3/MTJ/detail/1802/cancer-and-massage-clinical-thinking-and-cancer , there has been a stigma against massage therapy for cancer patients, based on an erroneous misconception, a medical fallacy. Medical Professionals, not too long ago, believed that Therapeutic massage was containdicated for cancer patients at all stages, because the massage would "circulate" cancer cells throughout the lymph system. Research has proven that this claim had no basis in fact, and was merely medical superstition against hands-on therapy.
To book a session, or inquire about package pricing, please call us at 877-480-8038. We would be happy to help you get the help your loved one needs. Call anytime.
Please click on the '@ Contact Us' button at bottom-left to access our inquiry form, or use the button at the top of this page. Feel free to also call us at 877 480 8038 for more information or to book an appointment.
Cash, PayPal, CashApp, GooglePay, Credit Cards, and Gift Certificates accepted. Insurance plans accepted: County / Municipal Health Care Plans (NJ), Independent Health Flex Fit, Preferred Care, No-Fault with Authorization
Note: We offer *strictly* therapeutic massage therapy. We do *NOT* offer as€nsual u'massage', in any form.