click below to link:
Therapeutic Massage Helps With... Chronic Pain, Headaches, Lower Back Pain, Upper Back, Neck Pain, Fibromyalgia, Stress & Tension Relief, Migraines, TMJ, Relaxation & Calmness, Depression, Circulation, Accident Rehabilitation, Post-Op Rehab, High Blood Pressure, Range of Motion, Immune System, Insomnia, Sports Injury, Poor Posture, Allergies, Anxiety, Carpal Tunnel Syndrome, Joint Injury, Autism,
Elderly/Geriatric People, Homebound, Pediatric Clients, Sciatica, Oncology Patients, Stretching for Flexibility.
Massage Benefits Section


Natural Products for Personal Care, the Home, and More - Mountainside-Diversified.Com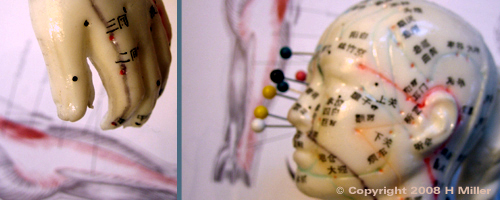 Massage Abstracts / Studies
Index of Scientific Studies proving the efficacy
and effectiveness of Therapeutic Massage
as a healing modality.
Massage Debunkers Debunked!
Some skeptics attempt to debunk
Massage Therapy as a effective treatment.
Here such arguments are addressed.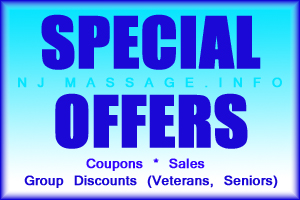 Mobile Deep Tissue Massage in NJ or NYC. At Home. In Hospice. Or, at your assisted-living facility.

Deep Tissue Massage At Home
What is Deep Tissue Massage?
Many massage patients specifically seek Deep Tissue Massage. In fact, there is even a high probability that the reader of this article may very likely be one of those such people. But what if what you believed to be deep tissue massage, was in fact nothing of the sort? Actually, it's true that most Massage Therapists , when asked to perform deep tissue massage, are actually employing Swedish massage, a somewhat, but not completely, different modality, only with done more pressure than a usual Swedish sessiom.
So what is deep tissue massage, really then? As practiced, deep tissue massage is a form of Massage administered with far more pressure that the more common Swredish Technique. However, true Deep Tissue Massage, a modality in its own right, is not quite the same and focuses specifically on working the deepest layers of muscle tissue, tendons, and fascia. Swedish is a comparatively more superficial modality.
Depending upon your therapist, and their training, you may receive one or the other. While it's true that deep Swedish works the deeper layers of muscles, actual Deep Tissue Massage is not inadvertently addressing these issues, but rather deliberately so, through distinct techniques. Sometimes deep tissue massage even includes light, sustained force to address the myofascial tissues.
Deep Tissue Massage Focuses On Underlying Tissues
Deep Tissue massage, when done properly, always focuses on the deeper layers of underlying muscle tissue. For example, the most of us are familiar with the Trapezius major muscles, which sit atop, and directly behind, our shoulders. But most of us are not aware that under this muscle group there lies the Rhomboideus major, Rhomboideus minor, with the Serratus posterior under that, the Splenius cervicis and Splenius capitis beneath that layer, the Longissimus capitis, Longissimus thoracis, and the Levator scapulae under those muscles. Under these deep muscles there exists yet more layers.
The next deeper layers are the Semispinalis capitis (medial and lateral), the Iliocostalis cervicis, and Obliquus capitis superior, with the Levatores costarum, Scalene posterior, Obliquus capitis inferior and Rectus capitis posterior major under those. Still deeper layers include the Multifidus and other muscles. So, the next time your muscles hurt and it seems to be your traps, don't be quite so sure.
What Are The Benefits Of Deep Tissue Massage? How Is It Done?
Deep tissue massage excels at releasing longstanding tensions from stress and postural imbalances, as well as adhesions from injury or overuse. Adhesions keep the different muscle layers bound up, and prevents them from moving independently as well as these tissues should. This modality may be best suited to such conditions. In a recent study found in PubMed, entitled, "A comparison of the effects of deep tissue massage and therapeutic massage on chronic low back pain, " Deep Tissue Massage was defined as, "...oblique pressure, a combination of lengthening and cross-fiber strokes, anchor and stretch, freeing muscle from entrapment." (https://www.researchgate.net/publication/228088433_A_comparison_of_the_effects_of_deep_tissue_massage_and_therapeutic_massage_on_chronic_low_back_pain)
The study concluded that Deep Tissue Massage was more effective than standard Swedish Therapeutic Massage. "Deep tissue massage was statistically significant better therapy than therapeutic massage." The outcomes were better, and this modality was more successful, overall. The health research study also concluded that, "Deep tissue massage use soft-tissue manipulation component which are effective in the non-pharmacological management of sub-acute low back pain."
Therefore, we may state with confidence that deep tissue massage can ease pain associated with muscles, tendons, and fascia. This technique also helps with increasing mobility and helping patients move more easily, as scar tissue and focal adhesions, as well as muscle restrictions;. Working these deeper layers is also positively correlated with improved heart and lung function, including lowered blood pressure. It's also quite relaxing and that effect on the patient's well being cannot be overstated. Deep Tissue massage has been noted to help with chronic back pain, headaches, neck pain, shoulder pain, plantar fascitis, Posterior interosseous syndrome, and more.
Schedule An In-Home Appointment, or Consult With Us For Guidance
Mountainside On-Site Massage Therapy provides deep tissue massage to clients within Central and Northern new Jersey, as well New York City, specifically Manhattan and parts of Brooklyn. Our hand-selected LMTs travel to your home, hospice, or other on-site location to deliver session of Deep Tissue Massage that can address the above-mentioned issues. To schedule an appointment, or to speak with us about your treatment , or helping a loved one, call 877-480-8038, any time. We would be happy to help you tailor a therapy plan that's right for your unique circumstances.
Please click on the '@ Contact Us' button at bottom-left to access our inquiry form, or use the button at the top of this page. Feel free to also call us at 877 480 8038 for more information or to book an appointment.
Cash, PayPal, CashApp, GooglePay, Credit Cards, and Gift Certificates accepted. Insurance plans accepted: County / Municipal Health Care Plans (NJ), Independent Health Flex Fit, Preferred Care, No-Fault with Authorization
Note: We offer *strictly* therapeutic massage therapy. We do *NOT* offer as€nsual u'massage', in any form.