click below to link:
Therapeutic Massage Helps With... Chronic Pain, Headaches, Lower Back Pain, Upper Back, Neck Pain, Fibromyalgia, Stress & Tension Relief, Migraines, TMJ, Relaxation & Calmness, Depression, Circulation, Accident Rehabilitation, Post-Op Rehab, High Blood Pressure, Range of Motion, Immune System, Insomnia, Sports Injury, Poor Posture, Allergies, Anxiety, Carpal Tunnel Syndrome, Joint Injury, Autism,
Elderly/Geriatric People, Homebound, Pediatric Clients, Sciatica, Oncology Patients, Stretching for Flexibility.
Massage Benefits Section


Natural Products for Personal Care, the Home, and More - Mountainside-Diversified.Com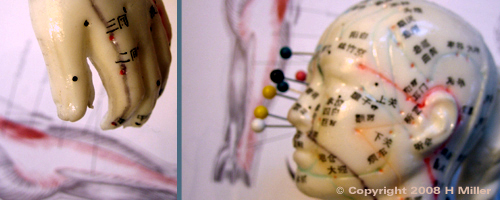 Massage Abstracts / Studies
Index of Scientific Studies proving the efficacy
and effectiveness of Therapeutic Massage
as a healing modality.
Massage Debunkers Debunked!
Some skeptics attempt to debunk
Massage Therapy as a effective treatment.
Here such arguments are addressed.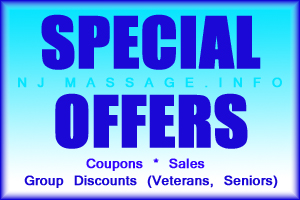 Mobile Swedish Massage in NJ or NYC. At Home. In Hospice. Or, at your assisted-living facility.

Swedish Massage At Home
What is Swedish Massage?
Swedish Massage is a Western Therapeutic Massage modality consisting of five massage strokes administered by the hands of the therapist: effleurage, petrissage, friction, tapotement and vibration. (More about that later.) Swedish Massage is probably the best-known of the Therapeutic Massage modalities, or styles.
Learning about Swedish Massage is a bit confusing, as some of the terminology is in....French? Yes; one might assume Swedish, however, for whatever reasons, presumably because the original creator of Swedish Massage chose French rather than his native tongue, some of the French Swedish massage terms have even passed into English, from the Swedish borrowing of French.
Swedish Massage History
Most of us know little about Sweden or its contribution to the modern world. When we think of Sweden, inevitably we think of PewDiePie, Ikea, the Swedish chef, Swedish meatballs, Abba, and of course, Swedish Massage. Swedish Massage was actually developed by Per Henrik Ling (1776-1839), an avid wellness educator and enthusiast, born a few centuries ahead of the proliferation of gyms and protein bars.
Ling literally invented "Medical Gymnastics", a system of keeping physically fit that included massage. He came to understand the value of exercise, again well before his time. In fact, Ling may well be credited with being one of the forerunners of today's fitness craze. In Ling's studies, he gleaned knowledge about physiology, anatomy, and exercise of all types,and created his own system based on his findings.
Professor of gymnastics at Copenhagen University in Denmark back in 1807, Franz Nachtegall innovated his own system of gymnastics that was taught to the Danish Army, a source Ling drew heavily from. We can credit Nachtegall with having the respite from classwork that was gym class. That was his contribution to Western education: the instruction of physical education in schools.
The Five Massage Strokes Used in Swedish Massage
What is Effleurage?
Effleurage may be a new word for many; it sounds French because it is. The meaning of the verb effleurage is "to lightly touch". This Swedish massage stroke is used prior to deeper work on muscles. It's also used to soothe. There are four sub-types: Ethereal or aura strokes; Feathering, or nerve-stroking; Superficial effleurage; Deeper effleurage. This stroke promotes lymphatic and venous return.
What is Petrissage??
Petrissage is also French, and is a verb that means, "to knead"; kneading, wringing, muscle rolling, skin rolling, knuckling, scissoring, and squeezing are all sub-types of the petrissage Swedish Massage stroke. Much like the kneading of dough, the massage therapist will employ these varied movements to help knead the tension out from fatigued and taut muscles. This is the "meat" so to speak, of Swedish Massage; most of what we experience during a typical session are variations of petrissage.
Friction
Friction is yet another of the five main Swedish massage strokes. Circular Friction is when the therapist rubs firmly in....circles. Transverse Friction is when the therapist works across a muscle group, like the way a bow goes against strings at a ninety degree angle. This is also called "Cross-fiber friction." This technique is not used as commonly as petrissage, and is reserved for helping to deal with muscle adhesions, stiff joints, and when working tense muscle fibers in a focused manner.
Vibration
Vibration is yet another Swedish massage stroke, and is much like what most portable back massage wands provide. Of course, a therapist cannot vibrate the muscles in the same manner as a motorized electric machine, but it's the same idea: The therapist quickly shakes a part of the body back-and-forth. It can be deeply relaxing for the person experiencing vibration during a massage session.
More French: Tapotement
Tapotement is a Swedish Massage stroke that is essentially tapping, and is also from the French meaning the same. The therapist taps, rhythmically across a part of the recipient's body. Tapotement can help drain lymph, but is quite different than the technique called Lymphatic Drainage, which is not part of Swedish massage. The varieties of tapotement include beating (hammering), "hacking"("karate chops" - the classic cartoon massage imagery), slapping,tapping, and cupping.
Cupping, not Cupping!
Swedish Massage Cupping is simply tapotement with the hand formed into a concave cup shape. This has nothing to do with the modality that is not Swedish massage also called cupping, that many Olympic competitors now use, and involves suction cups applied to the skin over muscle groups. This modality derives from Chinese Medicine, and in ancient times was performed with glass cups heated by fire rather than flexible silicone cups, as is used now.
Swedish Massage At Home
Swedish Massage can be combined with any other modality during a massage session. We encourage our therapists to seek their own style at Mountainside On-Site Masage Therapy, and inevitably, that involves a multi-modality approach that fits the situation precisely, as no two people require the same massage, or even the same person At different points in their life.
Our licensed, background-checked, and hand-selected Massage Therapists travel to Central and Northern New Jersey homes and hotels, providing Swedish Massage for a single person, or a couple lying side-by-side with two therapists, bringing a portable fold-up massage table, oils, linens,soothing music, and everything else needed to transform an ordinary space into a temporary spa™.
Mobile Swedish Massage, performed either in-home or at a hotel, differs in no way from the day spa Swedish Massage near you that you've had locally. During a Swedish Massage session, generally,the patient disrobes to his level of comfort, and is then draped under a sheet, to preserve privacy. Oils or lotions are oftentimes used. And, in both day spa Swedish Massages and Mobile Swedish Massages, the therapist uses a table, rather than a shaitsu mat or a massage chair. Even so, most Chair Massage routines incorporate some modified Swedish Massage techniques adapted to a fully clothed client without the use of massage oil or lotion.
Please click on the '@ Contact Us' button at bottom-left to access our inquiry form, or use the button at the top of this page. Feel free to also call us at 877 480 8038 for more information or to book an appointment.
Cash, PayPal, CashApp, GooglePay, Credit Cards, and Gift Certificates accepted. Insurance plans accepted: County / Municipal Health Care Plans (NJ), Independent Health Flex Fit, Preferred Care, No-Fault with Authorization
Note: We offer *strictly* therapeutic massage therapy. We do *NOT* offer as€nsual u'massage', in any form.