click below to link:
Therapeutic Massage Helps With... Chronic Pain, Headaches, Lower Back Pain, Upper Back, Neck Pain, Fibromyalgia, Stress & Tension Relief, Migraines, TMJ, Relaxation & Calmness, Depression, Circulation, Accident Rehabilitation, Post-Op Rehab, High Blood Pressure, Range of Motion, Immune System, Insomnia, Sports Injury, Poor Posture, Allergies, Anxiety, Carpal Tunnel Syndrome, Joint Injury, Autism,
Elderly/Geriatric People, Homebound, Pediatric Clients, Sciatica, Oncology Patients, Stretching for Flexibility.
Massage Benefits Section


Natural Products for Personal Care, the Home, and More - Mountainside-Diversified.Com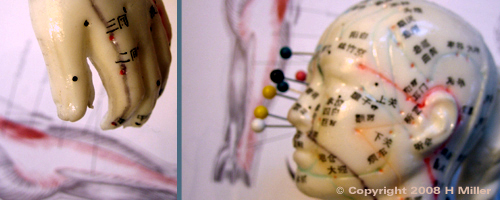 Massage Abstracts / Studies
Index of Scientific Studies proving the efficacy
and effectiveness of Therapeutic Massage
as a healing modality.
Massage Debunkers Debunked!
Some skeptics attempt to debunk
Massage Therapy as a effective treatment.
Here such arguments are addressed.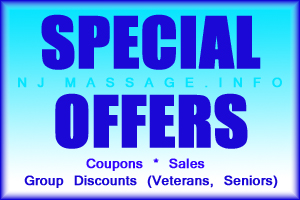 ">
Mobile Geriatric Massage in NJ or NYC. At Home. In Hospice. Or, at your assisted-living facility.

Geriatric Massage
Massage For Advanced-Age Individuals At Home, Hospice, or Assisted Living Facility in Central and Northern New Jersey or NYC.
Geriatric Massage At Home, or in an Assisted-Living Community, in New Jersey, provided by the dedicated Licensed Massage Therapists (LMTs) at Mountainside On-Site Massage Therapy, is available seven days a week for your elder family member (or recipient of care that you have a stake in keeping feeling their best).
If you're a geriatric nurse practitioner, your patient may benefit from regularly scheduled sessions of Therapeutic Massage. There is no need for the Advanced-Age individuals to even leave home or venture from their Assisted living facility; our therapists come to you, at your convenience. Nursing Homes like our prompt service; our therapists check in at the front desk before the session is scheduled to begin.
Both men and women at an advanced age deserve respect, care, and the best medical and health services available. Our Certified Geriatric Massage Therapists will deliver. We send New Jersey licensed, vetted, background checked, Certified Geriatric Massage Therapists only. Advanced-age populations have unique needs owing to a number of factors, including a higher incidence of overall disease, degenerative conditions associated with aging, as well as past medical procedures and continued drug therapies.
Therapeutic Massage has been proven in controlled studies to be of benefit to all people, in many ways, and the elderly population, specifically, by decreases in blood pressure and heart rate, decreasing stress (using stress markers in saliva and face scales), decreasing pain perception and anxiety (with physiological measures (blood pressure/heart rate)), helping with severe dementia and Alzheimer's, reduced aggressiveness and stress levels in Alzheimer's patients. (This is what's been studied thus far.) (Link to studies page)
Geriatric Physicians should also note that this adjunctive therapy may be of significant aid to the sense of well-being in their patients. At Home or in Hospital, our Mobile Therapeutic Geriatric Massage brings calm, and a great deal more, to people all over the state.
(New Jersey residents please note: The 6.625% New Jersey sales tax collected on Massage Therapy does not apply in instances where a Physician licensed in the state writes a prescription for massage therapy.)
What is the proper way to refer to my aging Aunt?
With time, usage changes, and language evolves to better suit our circumstances. At present, there is really no proper way to address the elderly! Baby boomers, those who popularized yoga and fitess, vitamins and life extension, certainly do not wish to be referred to as 'old', far moreso than those before them, their predecessors who did not know of these, and accepted "old age" as a stage of life.
Patient-postive language dictates that we state that we are referring to a person, not simply a condition, reduced to an object or malady. Therefore, we include "person", as in "older people", "elder person, or "advanced-age person", or whatever other way we choose to describe the individual. Alternatively, within the medical setting, we would use "client", "patient", "resident", or even "consumer" at some facilities. But under no circumstances is it considerate, or professional, to refer to a person in this age group as simply "old", "geriatric", "elderly", or "senior."
Is "geriatric" even OK anymore?
Not really by itself, but if you make a compound word as above, it's better. Still, it remains widely used, and the etymology is from Ancient Greek ("old age"), so we continue to use it here due to its widespread usage in the medical community since the 1920s.
(Oh, and by the way, here are some other ones: Assisted-Living Facility is now an Assisted-Living Community, Home, or House. A Tour is now a visit. A patient is now a resident, consumer, or client. Elderly is now elder. Long-term care is now Senior Living. Bed or Unit is now Room or Suite.)
Please click on the '@ Contact Us' button at bottom-left to access our inquiry form, or use the button at the top of this page. Feel free to also call us at 877 480 8038 for more information or to book an appointment.
Cash, PayPal, CashApp, GooglePay, Credit Cards, and Gift Certificates accepted. Insurance plans accepted: County / Municipal Health Care Plans (NJ), Independent Health Flex Fit, Preferred Care, No-Fault with Authorization
Note: We offer *strictly* therapeutic massage therapy. We do *NOT* offer as€nsual u'massage', in any form.